Humans need to learn from a young age to flow with the Natural environment. Studies have shown children should be spending MOST OF THEIR TIME out of doors. They need meaningful time to be alone, to feel as though they are unrestricted and connect with nature in their own self directed way. We as adults need this time to connect with ourselves in nature as well. We are wired to make these connections from birth, and time spent in nature LITERALLY CHANGES THE WAY OUR BRAINS ARE FORMED. Get outside, go for a walk. Have your dinner in the back yard or on your deck. If you are dressed for the elements properly, your time will be more enjoyable.
Gear up and go out. We are located in Beautiful British Columbia in Canadas Rocky Mountains. Temperatures reach extreme lows here as well as extreme highs. Dressing for the weather is the key to successful adventures outdoors. Use the winter gear you have stored away nicely, and let your kids wear holes in the knees (that's what patches are for)! Let them play HARD! Risky play and self directed play are pivotal for a child's development, but also for adults to maintain our own mental health and physical health. Children can and should be allowed to push themselves to their own limits, when we show them that we trust them within limits, they are much better able to trust themselves and feel confident in their skills, as well as learning what their limits are.
This all is relative to individuals. When you know the child, you will be able to recognize the abilities of individuals. One six year old may be responsible enough to play alone without supervision in your back yard environment, while another may be 12 years old before you truly leave him to his own devices, while yet another might be able to walk to the bus stop alone while his friend may not be ready for that yet. It's about knowing your abilities and the child's abilities, building a trusting relationship, and evaluating your scenarios accordingly. In the case of children we do not trust to play safely, we must first look inward and ensure that we are barring the activity truly for safety, because we as parents, caregivers, onlookers, have a natural instinct to project our own fears onto those we love. Instead we must look at each circumstance and make a best judgement based on the ABILITIES of the child.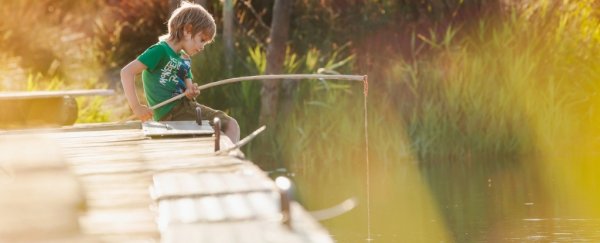 References
http://www.raisingwithrespect.com/blog/2015/8/12/learning-from-the-past-our-children-are-more-capable-than-we-think